How do people make money on YouTube? Have you ever wondered how much money can you make on YouTube Kenya? How can a person make money online in Kenya on YouTube and Adsense? People are making money on YouTube. YouTube is the biggest video sharing website in the world.
YouTube is one of the easiest free ways to make money on the internet. You don't even have to own a website or domain name to make money online in Kenya on YouTube: all you need are cool videos that will generate a lot of views, and a free Google account.
People are naturally attracted and intrigued by funny, strange and mysterious events. It doesn't have to be true – even rumors sell on YouTube. People are uploading videos of their babies doing funny stuff, and dogs and cats playing in a wacky way.
Others upload videos that tell of mysterious and fake events. Your imagination is the limit to the amount of money you can make on YouTube. Follow the following tips on how to make money online in Kenya on YouTube:
What is the YouTube Partner Program
Can you make money on YouTube
Learn how people make money on YouTube
How much money can you make on YouTube
How To Make Money Online In Kenya On YouTube
Let's assume you already have several original and high quality videos. To start uploading your video content and start on the journey to make money online in Kenya on YouTube, you will need the following: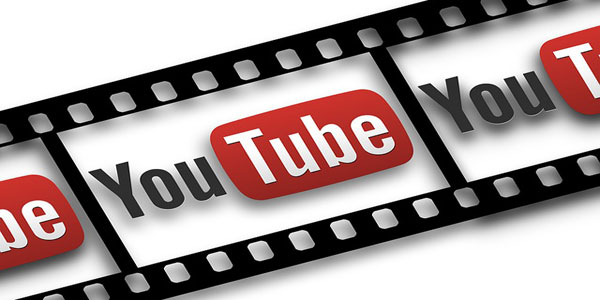 A Google Account. It's free. You only need one Gmail email address to access all of Google's services: Gmail, YouTube, Chrome, Google Maps, Google Analytics, Adsense etc. Gmail is the most popular e-mail service, so you probably already have a Gmail account.
A Google Adsense Account. Google Adsense provides a simple way for website owners and content creators to monetize their content and earn easy money: simply by displaying Google ads on their websites. It's also free to join, but will have to be approved by Google.
A device (Computer, SmartPhone, Tablet etc) with access to a fast and reliable internet connection. Video content is usually big in size. Slow internet will frustrate you while uploading. You can subscribe to a data plan from any of the many internet providers in Kenya: Safaricom, Orange, Airtel, Zuku. For best experience, consider using an unlimited data plan from either Orange or Airtel.
Making Money Online in Kenya on YouTube Kenya
Follow the following steps to make money online in Kenya on YouTube Kenya: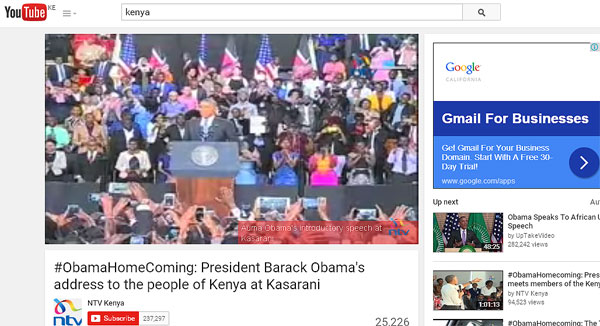 Join The YouTube Partner Program: The YouTube Partner Program allows video owners to monetize their YouTube content through "advertisements, paid subscriptions, and merchandise". There is a criteria you need to meet before you become a YouTube Partner: You can't monetize porn, videos with hate content, videos promoting violence, videos you do not own (copyright).
Upload High-Quality Videos: To make money online in Kenya on YouTube, you need to create original videos – or have an explicit permission from the video owner(s). Use YouTube's user guide if you are new to the game. Then set up your YouTube channel and videos to enable monetization.
Use YouTube Analytics: Apart from earning revenue from ads and fees, YouTube publishers have an easy way to track the performance of their content. This is through YouTube Analytics reports. Use the Analytics to improve performance and learn what people are searching for. They will also give you ideas for future videos.
Have Patience and be Creative: You will not starting making thousands of Shillings overnight. The more views your video channel generates, the greater your earning potential. As a result, be creative to avoid uploading dull video content. People love funny videos, or videos that look at usual stuff in a new and interesting way. In addition, increase views by sharing links to your YouTube content on social media.
How much money can you make on YouTube? Millions of dollars. You can make money online in Kenya on YouTube, but not everyone gets rich through YouTube. Some do it right, some just get lucky. So why don't you jump in and make money online in Kenya on YouTube Kenya.
Share On Your Favorite Social Media!