WhatsApp Pay is the new in-chat payment system from the leading global cross-platform communication giant, WhatsApp. The ability to send and receive payment via WhatsApp is the latest feature on the popular messaging app that is owned by Facebook Inc.
WhatsApp is the leading messaging app. It enables simple but secure sending of messages, sharing documents such as PDFs and spreadsheets. This is in addition to making voice and video calls, all within the app. The instant messaging platform is in use by over 2 billion people in over 180 countries.
WhatsApp Pay is unlike SIM-based payment platforms such as the popular M-Pesa that don't need an internet connected phone. M-Pesa has fewer users, over 28 million subscribers who are mostly in East Africa, but the mobile money platform has massive transactions.
Mobile payments in Kenya had a high transaction value of KSh 371.9 billion in January, 2020. This was before the global financial impact of Coronavirus/ Covid-19.
WhatsApp Pay – New WhatsApp Payment App from Facebook
Smartphones are ubiquitous, and their computing power has been increasing. This has caused shifts in consumer behavior as well as changes in payment systems. For example, some traditional business models such as newspaper publishing are set to disappear with time.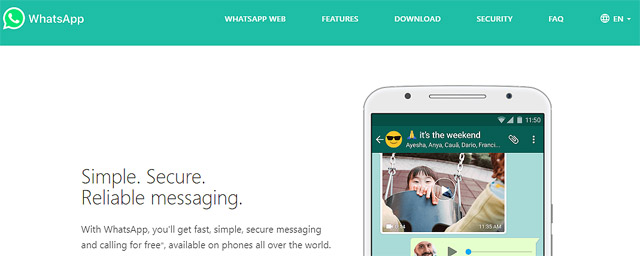 Banks are also under pressure to innovate and have had to change their business models to rely more and more on emerging technologies – and to be able to compete with new business models such as M-Pesa and WhatsApp Pay.
Ready to make Payment through WhatsApp?
Most WhatsApp users are in India, followed by Brazil. WhatsApp Pay has been undergoing trial in India but its launch was held-up by strict regulations on social media companies.
Some proposed regulations, including changes to end-to-end encryption, will mostly affect privacy of WhatsApp users in India. As a result, the in-chat payment system was first launched in Brazil. The messaging app has over 120 million users in Brazil.
Facebook Pay to Power WhatsApp Pay
Facebook acquired WhatsApp for $19 billion in 2014. In addition, Facebook Pay is a payment service that was launched by Facebook in 2019 to enable making payments, as well as sending and receiving money through mobile apps (starting with Facebook, Messenger and Instagram).
Just like the Chinese WeChat, Facebook Pay works by enabling the transfer of money directly from bank accounts and credit cards.
This is the technology that will enable WhatsApp Pay for the millions of users in Brazil who will be the first to use the new in-chat payment system. For now, WhatsApp Pay is free to use for users. There are no transaction charges or commission fees while transacting on WhatsApp Pay and Facebook Pay.
Share On Your Favorite Social Media!