Use the following Safaricom Mpesa calculator to calculate Mpesa charges and Mpesa rates that are charged by Safaricom when sending and withdrawing cash using Mpesa.
Here is a simple but accurate Mpesa charges calculator. Just enter the amount (without commas) to get the various Mpesa charges for sending and withdrawing money. The amounts shown are in Kenyan Shillings.
MPESA CHARGES CALCULATOR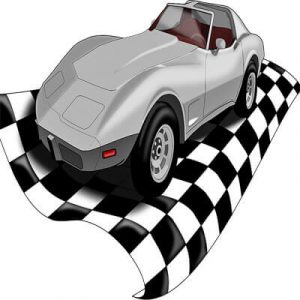 You have over $100bn to spend on Barbie dolls, luxury cars, helicopters, clothes, shoes, apples, mansions, pets...and a lot more. Play the
Spend Bill Gates Money
,
Spend Elon Musk Money
and
Spend Jeff Bezos Money
games now!
Recent Mobile Money Updates:
The new M-Pesa transaction limit is now KSh 150,000. Daily maximum is KSh 300,000
You can now hold up to KSh 300,000 in your M-PESA wallet
Commercial banks have eliminated charges for transfers between a bank account and any mobile money wallet (including M-PESA, Airtel Money and Telkom's T-Kash)
The rates indicated on this page were last updated on Thursday, Jan 5th, 2023 using data obtained from Safaricom's M-Pesa charges page that is available here.
Please Do Not Copy and Paste any of the content on this page on to your website. Create your own content.
SportPesa fans and those chasing the Mcheza jackpot use mobile money transfer service to top-up their accounts, and to withdraw when they win bets.
To pay utility bills such as KPLC bill, GOTV bill, StarTimes and DSTV, use Lipa na Mpesa (Here is how to find Lipa na Mpesa charges for any Mpesa PayBill Number).
Mpesa charges depend on the amount you are sending, whether the receiver is a registered Mpesa user and the type of transaction – at an ATM or through an Mpesa Agent.
The Safaricom Mpesa calculator needs only the amount, it will calculate the various Mpesa charges. You can send Mpesa money directly to another registered Mpesa user from your phone. However, you can only withdraw Mpesa cash from an Mpesa agent or via an ATM. Deposits to your own Mpesa wallet are free.
You will notice from the Mpesa charges calculator that it costs more to send money to an unregistered Mpesa user. Why? To prevent money laundering through mobile payment networks such as Mpesa and Equitel.
The Central Bank of Kenya (CBK) has set a policy that is known as Know Your Customer (KYC)/Anti Money Laundering (AML). This CBK rule limits transfers to NOT MORE than KES 35,000 to any non-registered subscriber in any mobile network.
NOTE:
The maximum Account Balance allowed is KSh 300,000.
Maximum Daily Transaction Value is KSh 300,000. Maximum per transaction is Ksh 150,000
You cannot withdraw less than KSh 50 at an M-PESA agent outlet.
To transact, your Safaricom line and M-PESA account must be active.
At an agent outlet, you cannot deposit money directly into another M-PESA customer's account.
You earn Bonga points when you transact on M-PESA.
To register or transact at any M-PESA Agent outlet, you will be required to produce your original identification document, i.e., National ID or Kenyan Passport.
How the Mpesa Charges Calculator works
The Mpesa calculator takes the amount you enter to calculate various Mpesa charges for sending money and withdrawing money.
Enter the amount in Kenyan Shillings. The various Mpesa charges are calculated automatically by the Mpesa charges Calculator.
Notice that you can not withdraw less than 50 KSh at an agent. When sending money remember to factor in the charges.
The Safaricom MPESA calculator uses the latest Safaricom Mpesa rates and tariffs. These rates came into effect on Thursday, 21st August, 2014. The M-PESA customer care number is 234.
Share On Your Favorite Social Media!